Resume Design Tips and Tricks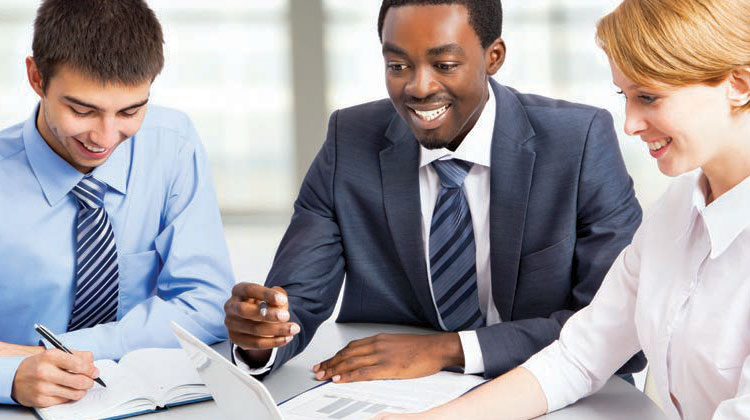 Creating a resume that stands out from the rest doesn't have to be rocket science. With just a few tips and tricks, you can make your professional resume a shining star that highlights your accomplishments, credentials, and work experience.
How to Make Your Resume an Example of Perfection
A great resume example balances the content and the design. Choose a quality resume template as a foundation for your personalized career profile.
1. Use Headings and Subheadings
For your overall design, what makes a resume easier to scan and read as a whole is excellent organization. Take care with headings and subheadings for every section and subsection, and make sure they stand out by using bold font and optionally an accent color that's different from the body of your text.
2. Use Color Wisely
Color can make or break your resume. Too much color will look chaotic and unprofessional. While a plain black and white resume is still a safe choice, adding a subtle splash of color can help make a resume stand out.
For example, you might add some color to your headings, either for the font or as shading. For a font, choose a color that is easy to read on a white background. Try color that emphasizes your overall message or persona – how you want to come off to prospective employers. If you're aiming for a creative profession, try using a brighter color for your accent. Looking to get into the business sector? Navy or royal blue are good choices.
3. Keep the Important Facts Front and Center
Hiring managers and HR departments have to scan a lot of resumes in order to find the right candidate. After a while, they can all begin to blend together. If you're not careful to put the most important information where it will be noticed first, you risk not being noticed at all.
As such, put the credentials that are most relevant to the position at the top left. Most readers will skim in this direction – left to right, top to bottom – so you'll be sure that hiring managers will see your chops.
4. Leave Room to Breathe
A key mistake that many resume creators make is stuffing their document to the brim with text. This doesn't show that you're accomplished – instead, it just gives recruiters a headache. Make sure your resume is easy to read and pleasing to the eye by leaving wide margins and roomy spacing between sections and individual lines.
5. Don't Sweat It
When all else fails, don't sweat your resume design. If you're not very handy with word processing software or don't have an eye for colors and fonts, default to keeping it simple and organized. You'll get bonus points for thoughtfulness and attention to detail.
Keys to Keep in Mind for an Elegant Resume
If you're struggling with your document design, keep a few of these keys in mind:
Choose simplicity over style. An over-designed document can just end up looking fussy and cluttered.
Focus on your writing and content more than the design. Your resume will get you nowhere if it doesn't highlight your achievements.
Finally, don't forget to relax. If you're totally stuck with your resume example, think about turning to a professional resume creator to help you. If you're stressing about it too much, it's just not worth it.