6 Easy Steps to Blow the Dust Off Your Resume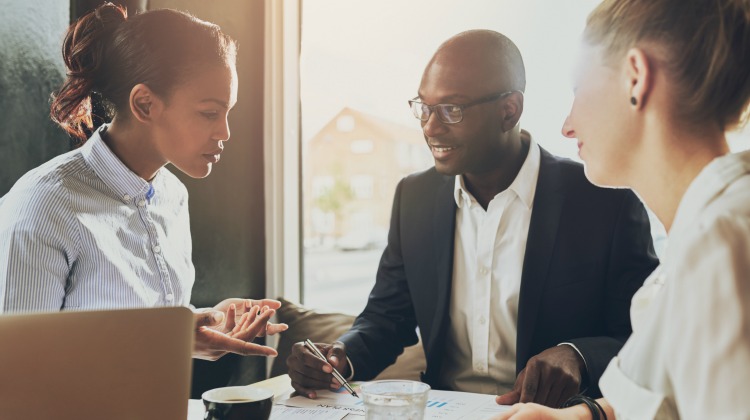 If you're on the lookout for a new position, or just have the idea in the back of your mind, it's a good plan to update your resume.
In fact, making a few simple updates is a good way to review where you stand in your career path, direct your course more clearly, or ready yourself for a new phase altogether.
Refresh your resume to position yourself perfectly for any opportunities that may present themselves. If your application materials are ready to go, it will make your chances of succeeding that much better.
How to Spiff Up Your Resume
Updating this important document is a good practice at any point in time, but especially if you're anticipating a job change or career opportunity.
1. Update Your Basic Contact Details
If you still have your old phone number or email address listed on your information, you won't get any hits. This may seem like an obvious detail, but you'd be surprised at how many job candidates forget to complete this one simple step. Get your correct information on there so hiring managers can contact you.
2. Edit Your Summary Statement
This statement is where you tell prospective employers what you offer to the role. If your last job search was more than three years ago, you have probably grown and gained responsibility since then. Edit the summary of qualifications to reflect where you are now – or better yet, start over completely with a fresh statement. If you have an "objective" statement instead of a summary, replace it with a stronger summary statement or paragraph highlighting your current skillset.
3. Add New Work History
The top of your work history section will probably need some additions. Add any new positions, including current ones. Then go to the bottom of this section and delete any positions that are more than 10 years old. Anything this far in the past has pretty much lost its relevancy.
4. Update Your Skills
Your skill set has probably changed a lot since the last time you wrote them out. What have you learned since then? Do you know any new software or programs, or did you gain leadership or teamwork skills from a recent position? Add them with pride.
5. Change the Layout
If you haven't touched your resume in years, it probably needs a layout update. Look online for modern, simple resume templates or resume examples that you can follow. If there are problems with your old formatting (like minimal line spacing and bad font choices), refresh it so it's more readable.
Finally, save a copy of your resume as a PDF file to preserve the formatting for optimal viewing. Microsoft Word documents sometimes have formatting issues when shared and transferred across versions.
6. Enlist a Resume Builder for Extra Help
A resume creator can help you update your document so it is easier to read and more suitable for modern formatting standards. Consider using one if you don't have a lot of time, or need a professional look, fast.
Enlist these steps and your resume will be bright and shiny once again. You'll feel good about sending it out into the world to speak for you.